Is the Future of Fashion Retail, Resale? Thrifty Franchises Say Yes.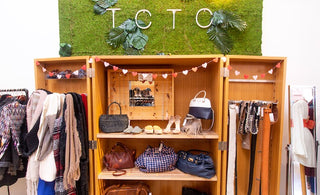 Johanna Zlenko founded The Closet Trading Company in Santa Barbara, California in 2003 to offer pre-loved, contemporary designer clothing, shoes and accessories for mainly women. With four stores open in California, Zlenko started franchising in 2019, and the first franchise location is opening in South Florida within the next few weeks.
The brand has technology that helps optimize items they take in and authenticate goods, and 80 percent of the business comes through consignment where they offer cash or trade upfront. Like Sloan, the eco-friendly nature of resale appealed to Zlenko, plus how Gen Z's consumer expectations have shifted to more ethical and environmental purchasing.
Click here to continue reading...