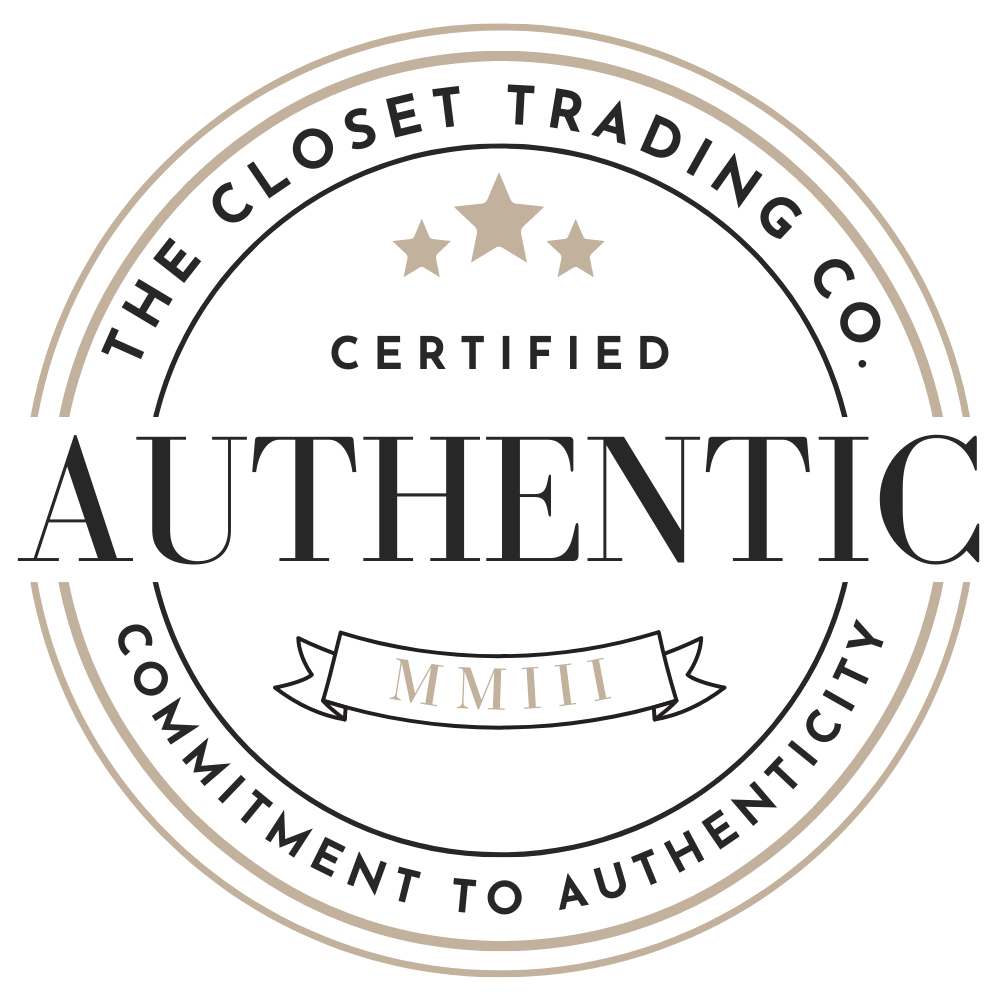 Since 2003, TCTC has set the industry standard for an unwavering commitment to selling only certified authentic goods. This item has been inspected and verified by our in-house experts as well as vetted third-party authentication services.
A complimentary Certificate of Authenticity is available with purchase of designer items. Once an item has been certified by our experts or approved third-part, we are not able to accept returns for any reason.
TCTC is independent from any brand affiliation . Any copyright and trademarks belong solely to the brand and label they own. All designer pieces are pre-loved and certified authentic by a reputable third party authentication services.
Still Have Questions ?